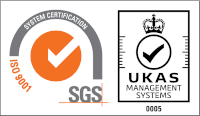 We are certified under ISO9001.
(Certificate ID JP97/010585)
The head office and Aizu Komyo are certified under ISO9001. The management system of KOMYO RIKAGAKU KOGYO K.K., head office, located in 1-8-28 Shimonoge, Takatsu-ku, Kawasaki-shi Kanagawa, Japan, has been assessed and certified as meeting the requirement of ISO 9001:2008. Osaka branch, Fukuoka Sales Office, Kitakanto Sales Office and Aizu Komyo K.K. have been also assessed and certified as meeting the requirement of ISO 9001:2008. The detailed scope is as below;
1) The development, design, manufacture, sales and in-house maintenance services of detector tubes and pumps, gas sampling tubes and air flow indicators
2) The development, design, manufacture, sales of gas sensors
3) The development, design, manufacture, sales and in-house maintenance services of standard products (Portable, Transportable and Fixed type) of gas measuring instruments, gas detectors and gas alarm apparatus
4) The development, design, manufacture, sales and in-house maintenance services of specially ordered products
5) Maintenance services of products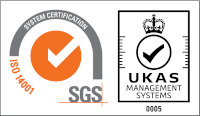 We are certified under ISO14001.
(Certificate ID JP03/000350)
The head office and Aizu Komyo are certified under ISO14001.
The management system of KOMYO RIKAGAKU KOGYO K.K., head office located in 1-8-28 Shimonoge, Takatsu-ku, Kanagawa-ken Japan, has been assessed and certified as meeting the requirement of ISO 14001:2004.
The scope of certification is Design, development, manufacture and maintenance of detector tubes, gas sensors and related measurement instruments.